What a great day!
We had so much fun !
It started out on Halloween eve, when we carved our pumpkins.
We had a carving party with me, Kassandra, Simon, Mo, Sissy (Simon's girlfriend),
Heather (Sissy's friend, and Cindy (my friend).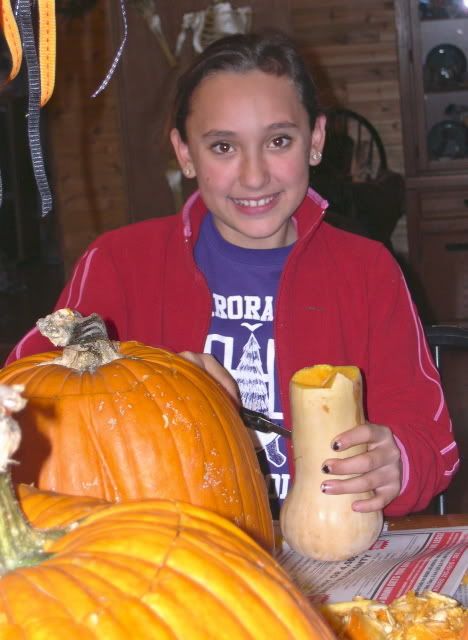 Kassandra is carving out her pumpkin and than she carved out a cute little gourd.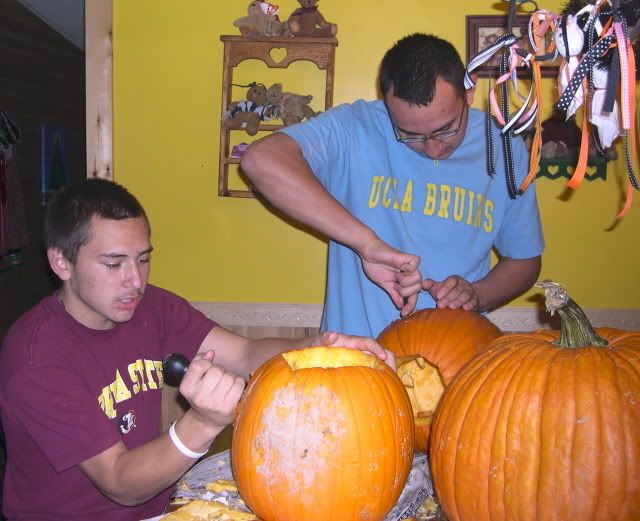 Simon and Mo are carving their pumpkins.
Mo had to use a big, old survival knife.
The pumpkins turned out great!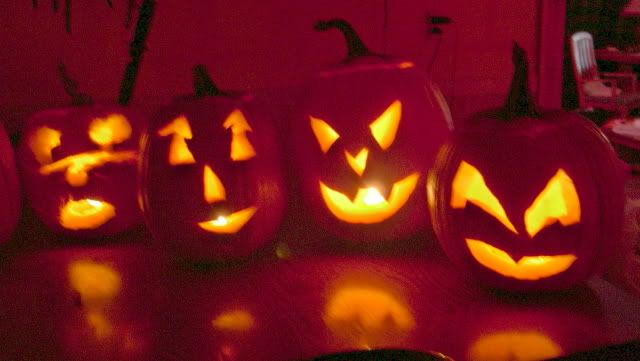 On Halloween day, the kids had a parade at school.
It was great to see all the kids dressed up in their outfits.
They also had a school wide party in the gym, where everyone made craft, played games and had goodies.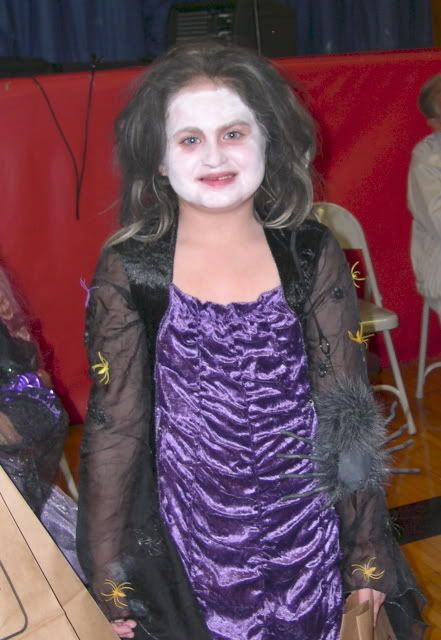 Desi, my niece,in her spider girl costume.
I sprayed her hair with black hair spray and painted her face.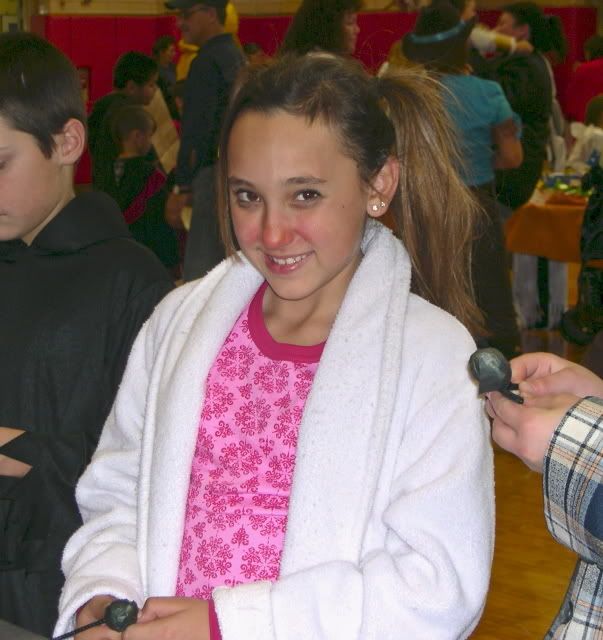 Kassandra was dressed up as a sick person.
We painted her nose red, she carried a box of tissues and had a thermometer in her mouth.
She sneezes out lollipops for the little kids!

Kassandra had the idea to make a haunted woods for the trick or treaters. It was a blast! We set up a path in the woods. It was a lot of work!
We put up monsters, lights, a strobe light.
Mo's friends were the monsters.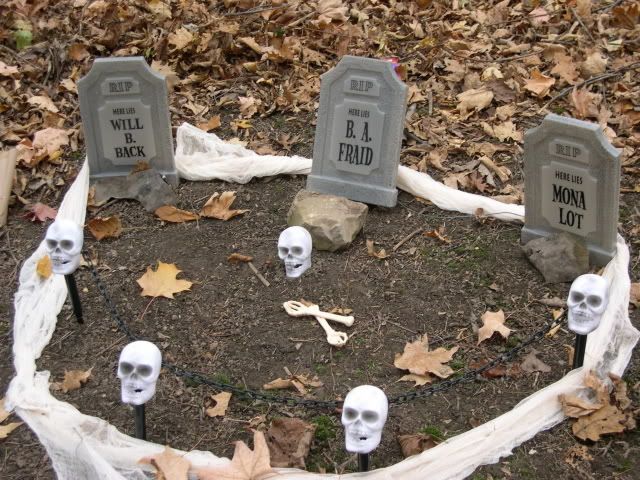 Another frightening grave site. This one lit up. The tombstones glowed!