WHOA! I cant believe how fast Christmas is coming and I haven't done ANY shopping yet!


I have been working on a few projects.

This sweet little star ornament is a kit I got from Little Pink Studio.

Look at the sweet little angel in there.

I can almost hear her glorious carols.

Here are some ornaments I made last year.
Just plain wooden ornaments I got from Joann's
and some patterned paper and glass glitter.

This cute little bunny ornament I made from a Little Pink Studios cupcake kit.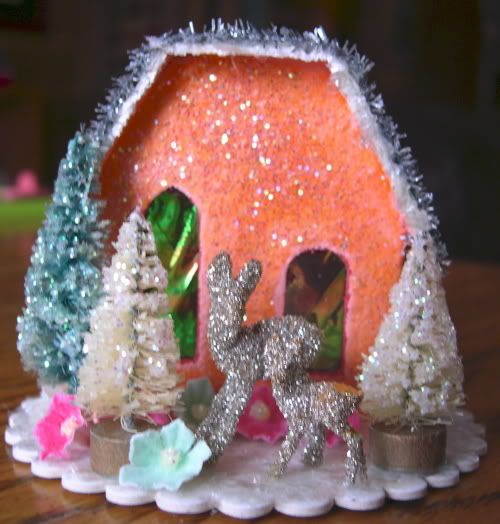 This sweet little putz house is another Little Pink Studios kit.
It is almost magical when you look at it.
Kassandra said "I want to live there".
I said "I want to live there too!

I have my house decorated finally. Here is my fireplace.
I just love it. It's all sparkly and pretty.
Just the way Christmas should be!